Amber Brewery among the Eagles of Export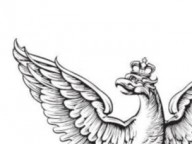 They are successful, promote Poland and contribute to the development of the Polish economy – at the Mercure Hotel in Gdańsk, the winners of the Regional Export Eagles ranking were awarded.
We are pleased to announce that our efforts to make the Amber Brewery brands available to beer lovers not only in Poland, but also abroad have been appreciated by the jury of this year's edition of the Regional Eagles of Export competition. We were honored in the "BEST DEBUT IN EXPORT" category.
Our beers are available and appreciated not only in Europe, but also around the world; in the USA, Canada, China and Australia, among others. We are dynamically developing the export department and distribution network, thanks to which the sales of our brands increases every year.
The composition of the competition jury: Ministry of Economy, Ministry of Foreign Affairs, Marshal of the Pomeranian Voivodeship, Pomeranian Voivode, Raiffeisen Bank, Employers of the Republic of Poland, Regional Chamber of Commerce of Pomerania, Rzeczpospolita, Parkiet.
Thank you!